The Celebration of Matrimonial Alliance
One amongst the sixteen sacraments, one of the four ashrams, beginning of a new life which convoys great responsibilities and obligations. Which is why it is also called Udwah, the celebration of espousal.
परिणायोत्सव पर्व यूँ, "अनुराग" से ऐसे मनाओ । अपनी सनातन संस्कृति को, "श्रीश" खोने से बचाओ ॥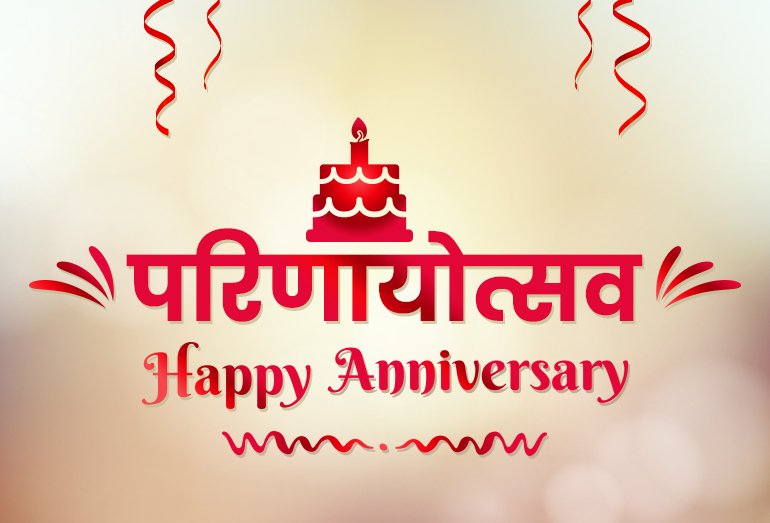 In reality, the union of two families, two thoughts, and two souls is marriage.
With a mutual respect to the sense of love and veneration towards each other, it is the duty of the conjugal while redeeming the senses from the Asad Marg to compound the ancestral derivations and its dignity.
While upholding the religious convictions, it is the duty of the family to route their children to the same faith. The same holds true for the newly weds which would manifest in the form of sheer joy and bliss of the nuptial.
Irrespective of the years of of the matrimony lets celebrate the day so special, with a gratification for the accomplishments, and appreciation for the bliss. Why not make the date memorable for a life-time, by syncing it along the lines of our sacraments for a refined life of observance?
For your wedding anniversary or of your loved ones, the Vedic Yatra Gurukul family, Vrindavan organizes the ritualistic recitals of Sri Vishnu Sahastranama, The thousand names of Vishnu (21 recitals), Shree Narayan Kavach (21 recitals), Sri Ram Raksha strotum – (21 recitations), Shri Hanuman Chalisa (111 recitals), Shri Sankatmochan (11 recitations) by 11 Brahmachari Rishikumars of Gurukul, for the prosperity and longevity of yours and your dear ones.
The reverberation of the recitation seems to be reaching directly to the seats of Shri Banke-Bihari. Besides this, you are sent a video to your mobile phone or to your email id, where the Rishikumars are seeking blessings for you by the recitation of the Vedic mantras and sanctifying the receiver. Bearing in mind the mythological and cultural significance of the day, be sure to serve the Gau mata in Braj, as per your wish and will.
So let's conserve our culture and rituals and make our coming generations an heir to interminable culture and wisdom. Come let's revel the years of the matrimonial alliance with many more to come in our delightful traditional forms.
Single recitals – Rs. 3100 /-only
Along with the recitation (path), sweete for the Rishikumars of Gurukul and serving Jaggery to Gau Mata – Rs. 5100 /-only
Poojan and Path(Recital worship), Prasad for the Rishikumars and the service of jaggery to Gau mata Jaggery Amount – Rs. 11000 /-only
Poojan and path (Recital worship), Maha prasad for the Rishikumars of Gurukul and the service of jaggery to Gau mata – Rs. 21000 /-only
Latest Videos
Anniversary Path in Vaidik Yatra Gurukul
https://www.youtube.com/watch?v=2FnED49Hf1o
Navgrah poojan at Vaidik Yatra Gurukul
https://www.youtube.com/watch?v=6hdqnKDx8Jo
Book Event
Contact Advisory for Pooja and Katha for advance reservation and participation in welfare services projects.